Begin by highlighting the text below
Thank you for using our extension as an early access user. Now that our extension has been officially released, the Early Access version is no longer valid. Please go to the Settings → Extensions in your browser and remove the version of the InstaText extension that starts with "0.0".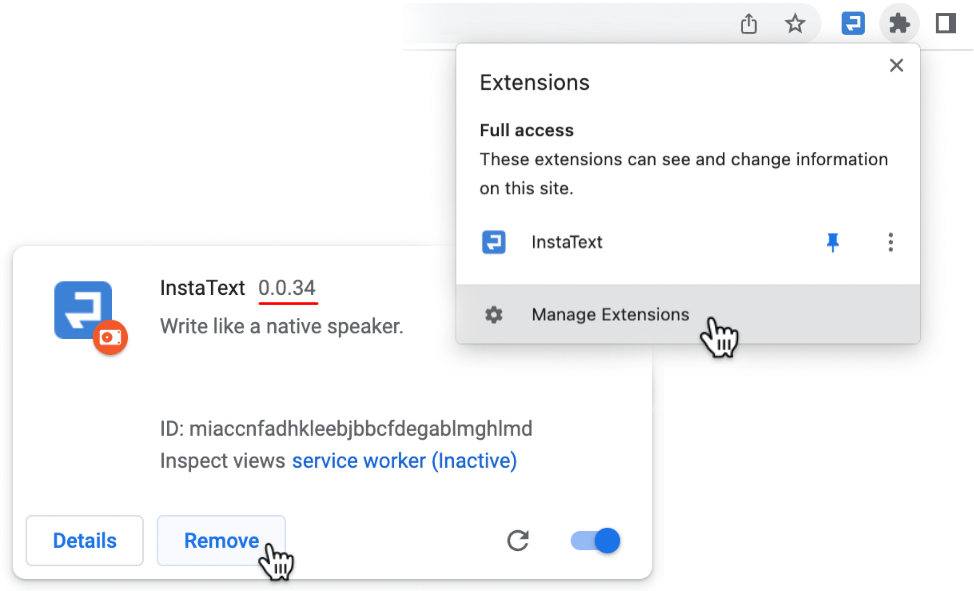 Write your text
→
Highlight the text
→
Improve & insert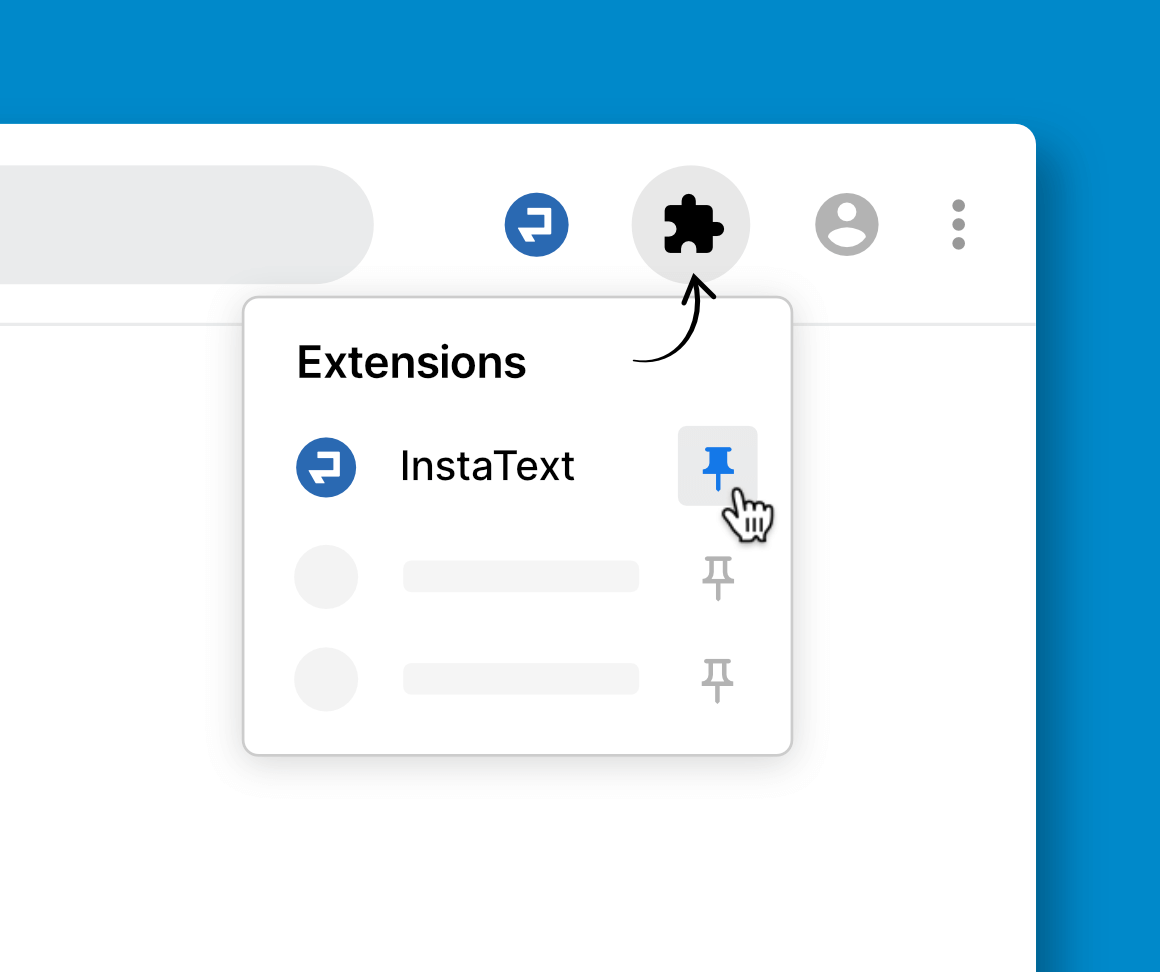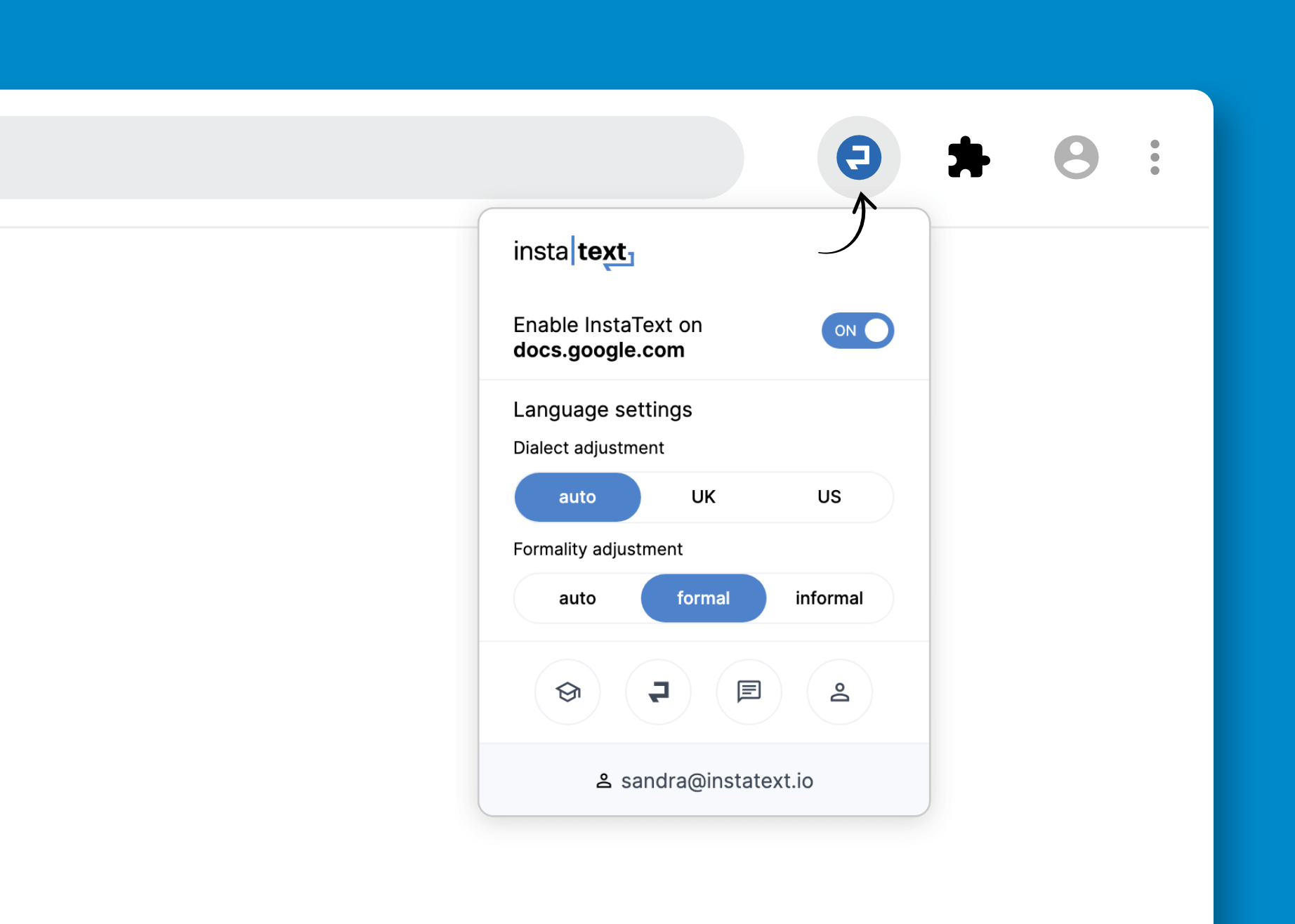 You're ready to start!
Click the buttons below to open the supported applications:
InstaText is constantly updated and improved by our team to make it as useful as possible for you. We would love to hear from you at [email protected] if you have any questions or suggestions.